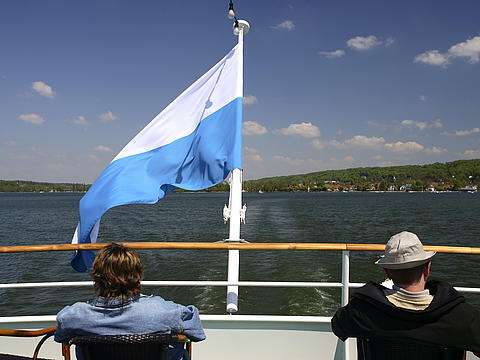 White-Blue Bonus
Save with the MVV offers on single or group day tickets in the whole network or the space on the lake and onboard. On presentation of one of these day tickets, adults receive a 10% discount (rounded up to the nearest 10 Cents) on all scheduled connections.
The MVV tickets must be shown unrequested before buying tickets at the cashier.
No additional discounts!
S-Bahn connection Lake Ammersee: Line S8 Herrsching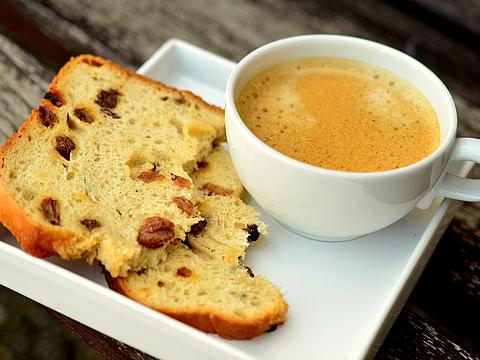 Special offer on line C
Here you have a tasty saver....
The special offer includes the Southern tour as well as a cup of coffee and a piece of cake onboard. With this combi-offer you save a good 10% compared to the individual prices.
Available only on the Southern Tour of Line C (afternoonc from 12.25 pm). This combi-offer can only be purchased on the boat at the cashier..
Please note that during high season (around the end of April to the end of Sept.), Line C only sails on Sundays and holidays, as well as in the pre and post season. Please refer to the current timetable for more details.