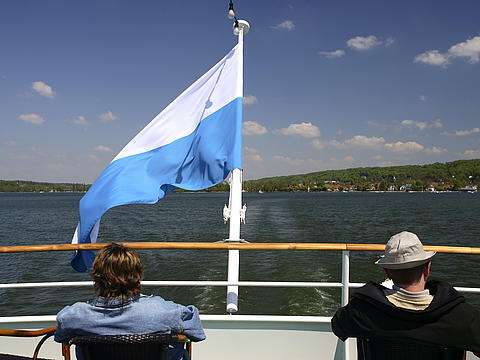 White-Blue Bonus
Save with the MVV offers on single or group day tickets in the whole network or the space on the lake and onboard. On presentation of one of these day tickets, adults receive a 10% discount (rounded up to the nearest 10 Cents) on all scheduled connections.
The MVV tickets must be shown unrequested before buying tickets at the cashier.
No additional discounts!
S-Bahn connection Lake Ammersee: Line S8 Herrsching