---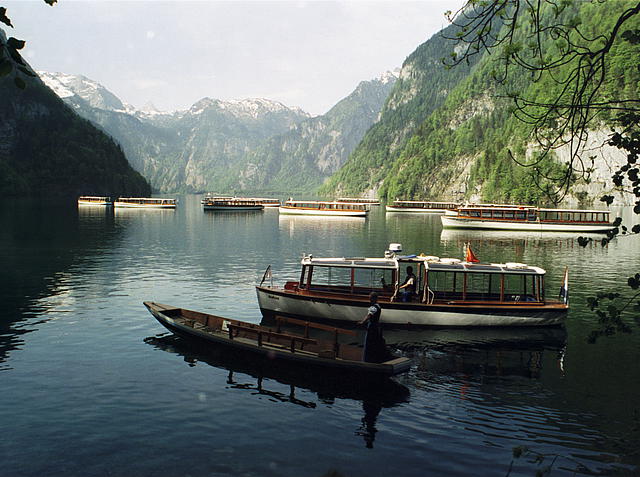 An honest word about waiting times...
Despite the use of all 19 passenger boats, there may be some waiting times during the summer months in good weather. This can occur on public holidays, but also on the first beautiful day after a rainy period.
Our tip: Depart before 10.30am and return before the rush hour (starts around 14:30).
... You will receive your tickets at the lake's ticket offices!
... The sailing to the terminus at Salet in St. Bartholomä has one stop during the round trip. In order to reduce the waiting time during the return journey, we recommend going first to Salet.
... All dogs, irrespective of race or size, must wear a muzzle. Fighting dogs will generally not be transported.
... In the event of fog, storm, flood or other unforeseeable events, please consider that there might be delays or cancellations.
... The fare regulations and conditions of carriage of the Bayerischen Seenschifffahrt GmbH must be observed.
... We reserve the right to make changes!